Join Historic Nashville for a tour of the Clover Bottom Mansion & Outbuildings on Saturday May 19, 2018 at 10:00 am.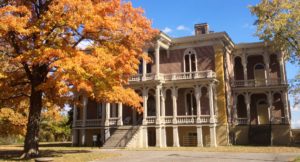 Clover Bottom Mansion is an outstanding National Register-listed  Italianate home located in the Donelson area of Nashville that has an extant collection of historic outbuildings, including two of the few remaining former slave dwellings in Davidson County. The main house was built in 1858 by Dr. James and Mary Ann Saunders Hoggatt and was the centerpiece of the 1,500-acre Clover Bottom Plantation. It was owned from the 1880s through 1918 by Louisiana Congressman Andrew Price and his family, and then by the Stanford family prior to the State purchasing it in 1948. Under state ownership, it has been a state trooper outpost, apartments for Tennessee School for the Blind faculty, and then regrettably it sat vacant and neglected during the 1980s. Since 1994, it has been the home of the Tennessee Historical Commission, the State Historic Preservation Office.Clover Bottom Plantation is important as the childhood home of John McCline, whose autobiography "Slavery in the Clover Bottoms" provides a unique and detailed account of the life of an enslaved Davidson County youth prior to and during the early days of the Civil War.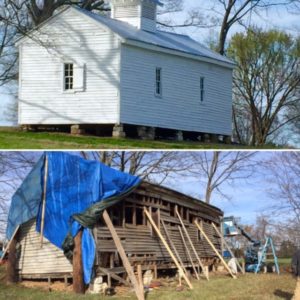 Behind-the-Scenes tour participants will briefly visit the main house, and the tour will concentrate on the outbuildings, including the former slave cabins, the c. 1850s carriage house, and the c. 1890s transverse crib thoroughbred horse barn. The barn is one of the finest late 19th-century barns remaining in the county. At the initiative of and with the guidance of the Tennessee Historical Commission, the historic outbuildings were restored by  the State in 2015–16 and interpretive signs were placed. Over 150 trees of native species were planted as part of the project, and a walking trail was added. Dan Brown, Historic Sites Program Director for the Commission will lead the tour, with Executive Director and State Historic Preservation Officer Patrick McIntyre.
**Please use the Eventbrite reservation form below. If the form does not appear in your browser click here to RSVP. **