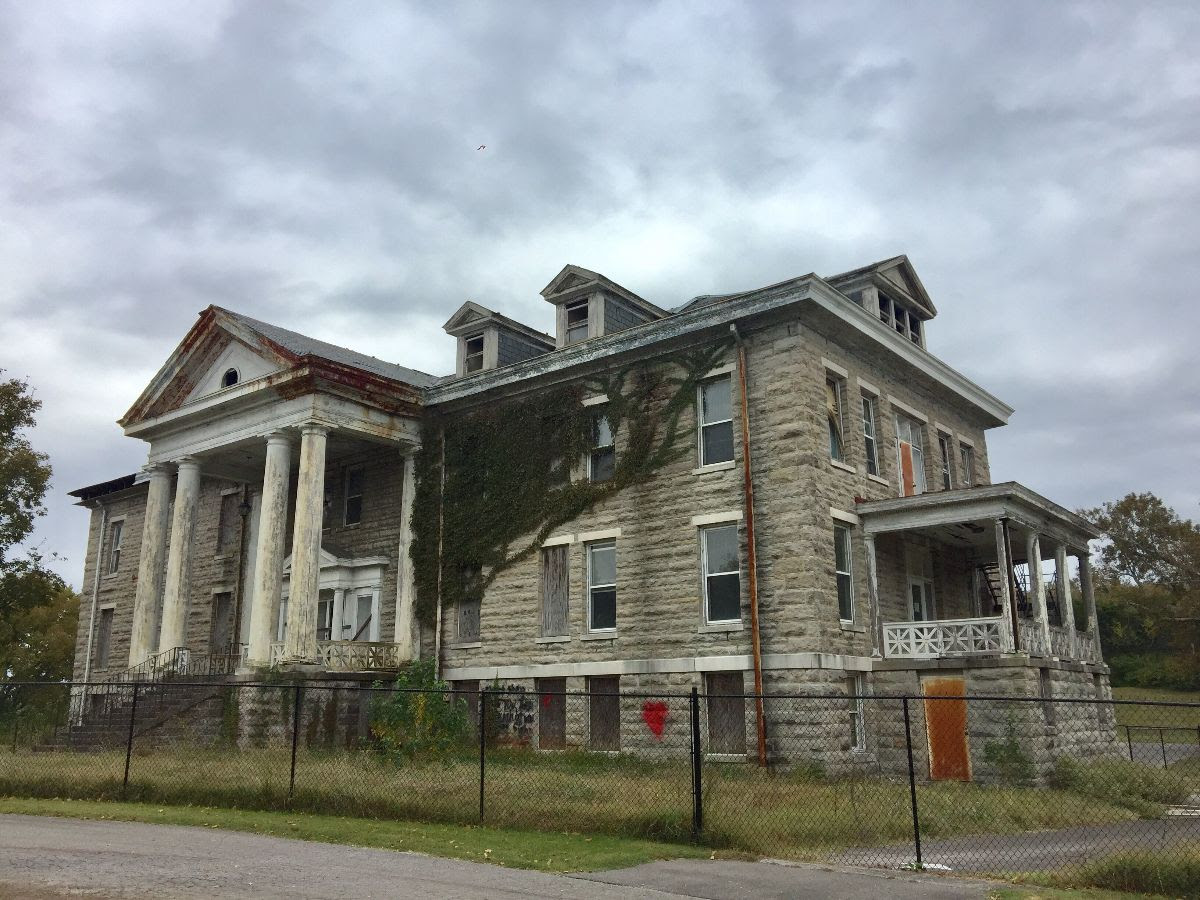 The Home for Aged Masons and the nearby Boy's School both appeared on the first Nashville Nine list in 2009. A decade later, these century-old, state-owned properties continue to deteriorate from neglect.
The Home for Aged Masons, a three-story Colonial Revival-style building constructed in 1913-1915, has been listed on the National Register of Historic Places since 2008. The limestone building was by the Nashville architectural firm of Asmus & Norton, who designed the Cathedral of the Incarnation on West End. The Home and the Boy's School, built ca. 1915, are the only surviving buildings from a larger complex dating to the early 20th century.
The State of Tennessee purchased the Home in 1941 for use as a tuberculosis hospital, but the property was vacated in the 1990s. In 2016, the Metro Historical Commission and a group of Metro Council members and state representatives successfully petitioned to delay the demolition of these two structures, but nothing has been done to restore them. Historic Nashville encourages the city's new administration to prioritize finding adaptive reuse for this pair of buildings in collaboration with the state.